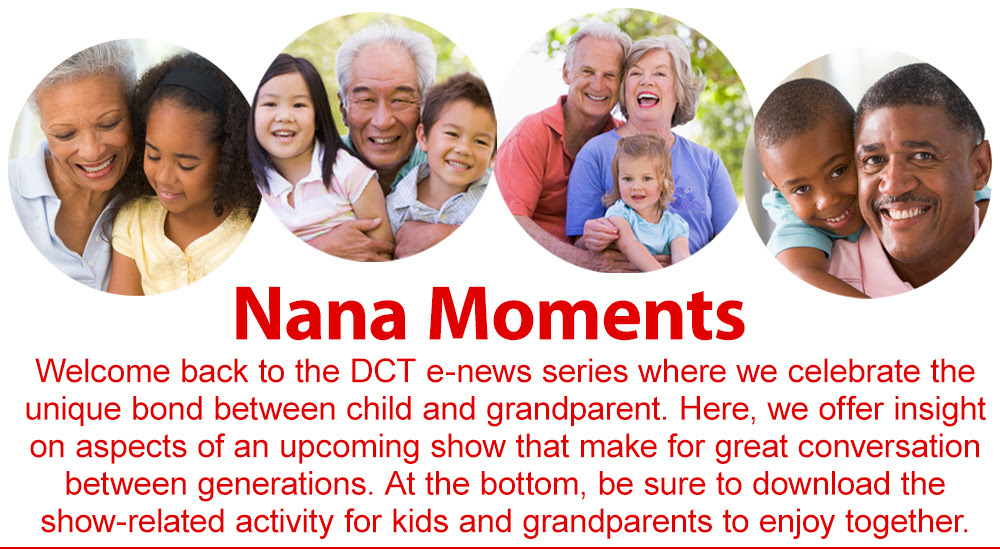 In JUNIE B.'s ESSENTIAL SURVIVAL GUIDE TO SCHOOL, Junie B. receives her first grade report card, and immediately attempts to bury it in the backyard. We learn that her grades were just fine, but she had several checks in behavior­ from trying to be the center of attention when it wasn't her turn. Junie B. is mortified, both that her actions have caught up to her, and that there are — for the first time in her recent memory — areas of her life that need improvement. Only with the help of her mother and Grandpa Miller is Junie B. able to face the parts of herself that she would much rather keep buried underneath the neighbor's begonias.
Everyone, at all ages, has experienced shame – but not everyone has had help in dealing with it. Ironically, the antidote to shame is exactly what people sitting in shame fear the most: connection. It takes great bravery to admit to a fault or mistake, but it can be one of the most bonding experiences when shared between generations. It is as revealing as it is humorous to see yourself in the generations after you, and the usefulness of a grandparent's perspective in dealing with these complex feelings cannot be overstated. As Junie B.'s own Grandpa Miller is always ready with a lemon pie and a teasing story about himself or Junie's mother, we must also be ready to share the parts of ourselves that we were told need improvement too.
Now here's an exercise you can share with your own brilliant troublemaker. Remember, there is joy in sharing the little embarrassments that have shaped us; they help us grow. Have a grandparent or older loved one fill out the right side, and a child fill out the left. Don't forget to compare the finished product!
---
JUNIE B.'s ESSENTIAL SURVIVAL GUIDE TO SCHOOL
Book & Lyrics by Marcy Heisler, Music by Zina Goldrich
Adapted from the Junie B. Jones series of books by Barbara Park
Directed by Nancy Schaeffer
September 24 – October 30
Recommended for ages 5 and up
Listen up, I tell you! Junie B. Jones is back, and she's got some advice to give…eventually. It was her brilliant idea to put together a survival guide for next year's students, but now she's at a total loss for what to add to it! It doesn't help that all her friends are full of cool ideas and dance numbers. How's a girl supposed to deal with all this competition? Hilariously, of course! In this musical extravaganza great for back-to-school time, Junie B. Jones learns some important lessons about school, patience, and personal growth. This play is perfect for fans of Junie B. and newcomers alike!
Later this season…Make plans to see this play that celebrates the wisdom of a grandparent…
LAST STOP ON MARKET STREET
Winner of the 2016 Newbery Medal
By Matt de la Peña, Illustrated by Christian Robinson
Adapted by Gloria Bond Clunie
Directed by vickie washington
March 18 – April 2, 2023
Recommended for ages 4 and up
On a Sunday after church in a bustling, ethnically and culturally diverse American city, CJ and his Nana board the public bus for their weekly trip across town to help out at a soup kitchen. Along the way, CJ notices the many differences among people and asks tons of curious questions: Why don't we have a car? How come that man can't see? How come it's always so dirty over there? How?…Why?…With Nana's fearless and compassionate guidance, CJ discovers that everyone and everything has a unique rhythm and purpose; that the world's got answers if we listen with more than our ears and see with more than our eyes. This inspiring and imaginative play is based on The New York Times bestseller that won a Newbery Medal, Coretta Scott King Illustrator Honor, and a Caldecott Honor.
Junie B. photo by Karen Almond.
JUNIE B.'s ESSENTIAL SURVIVAL GUIDE TO SCHOOL produced through special arrangement with Music Theatre International www.MTIshows[dot]com. LAST STOP ON MARKET STREET produced by special arrangement with GURMAN AGENCY, LLC, a theatrical literary agency. www.gurmanagency[dot]com; logo courtesy of Penguin Random House LLC.