But what has Mo Willems done, besides write DON'T LET THE PIGEON DRIVE THE BUS! THE MUSICAL!? Well…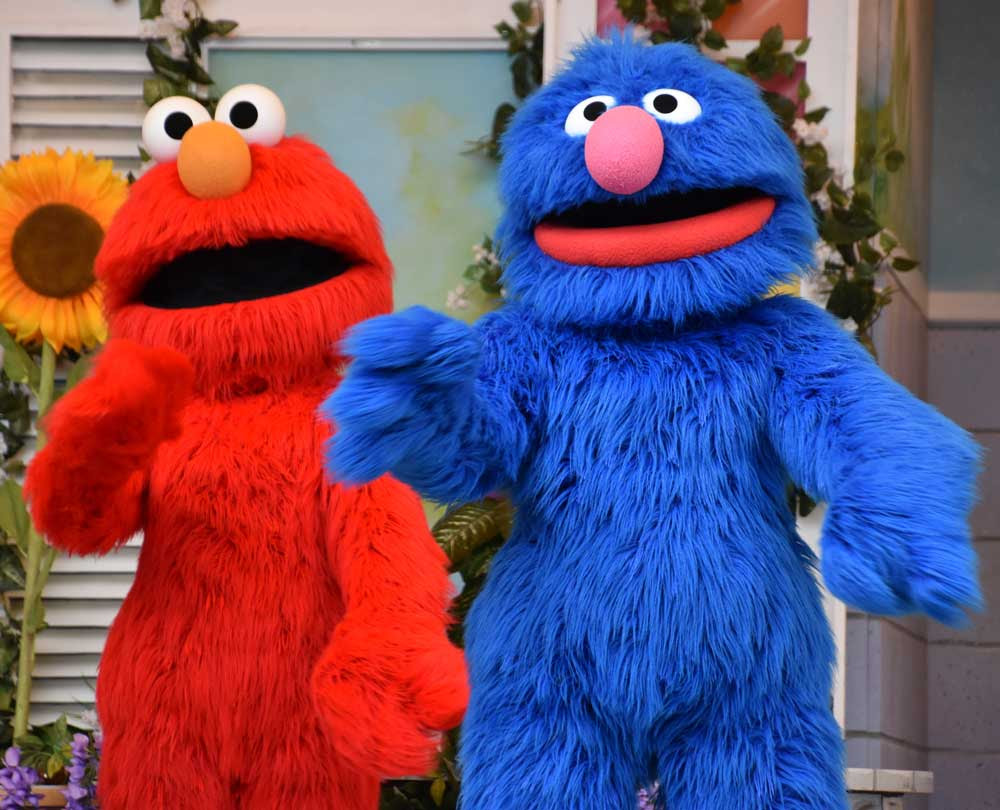 From 1995-2001, Mo Willems was writing and animating on Sesame Street. He received six Emmy Awards as part of the writing team. He wrote a whole lot of Elmo's World.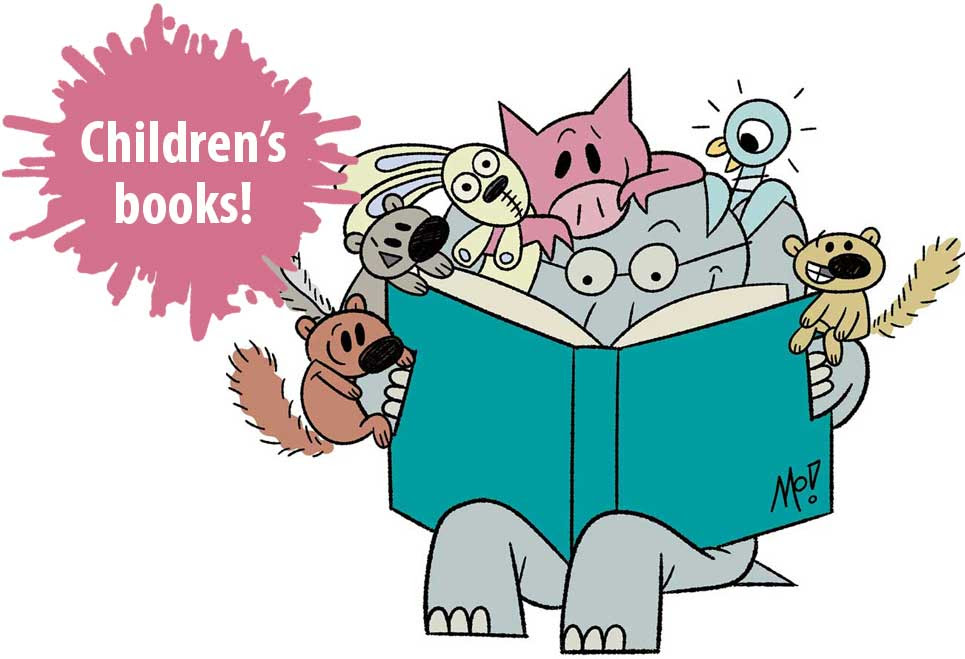 He is most popularly known for his #1 New York Times bestselling picture books and early readers series including: Don't Let the Pigeon Drive the Bus!, The Elephant & Piggie series, Knuffle Bunny, Knuffle Bunny Too, the Unlimited Squirrels series, Leonardo the Terrible Monster, Naked Mole Rat Gets Dressed, Nanette's Baguette, and Edwina, The Dinosaur Who Didn't Know She Was Extinct.
This 15-episode series was released at the start of the 2020 pandemic, and was a valuable resource to families struggling to navigate isolation and big feelings. Mo Willems serves as the inaugural Kennedy Center Education Artist-in-Residence. Check them out here.
Mr. Warburton is a long-time friend and collaborator with Mo Willems. They've been working together off-and-on since Mo's Sesame Street days. Mo tends to identify more with Elephant Gerald, and Mr. Warburton with the smiley Piggie. You might recognize some of their work, Codename: Kids Next Door.
Mr. Warburton's animated series, Codename: Kids Next Door, featured Mo Willems as head writer for one of the award-winning episodes! The two also collaborated on several other animated series including Sheep in the Big City. Mo Willems has also featured Mr. Warburton in Don't Let The Pigeon Finish this
Activity Book!
Last, but not least… Mo Willems and              Mr. Warburton are the brilliant minds behind the DON'T LET THE PIGEON DRIVE THE BUS! THE MUSICAL! That's right! DCT's musical is a collaboration between two close friends!
---
DON'T LET THE PIGEON DRIVE THE BUS! THE MUSICAL!
Based on the book by Mo Willems
Published by Hyperion Books for Children
Script by Mo Willems & Mr. Warburton
Lyrics by Mo Willems
Music by Deborah Wicks La Puma
Dramaturgy by Megan Alrutz
Directed by Nancy Schaeffer
January 28 – February 19
Ages 3 and up
The Pigeon is having a bit of an identity crisis – he never gets to do ANYTHING, and people just want him to "fly off". Everything changes when the confident, cool Bus Driver rolls into town, and the Pigeon finds himself with a brand new goal: DRIVE THE BUS! But, is it even possible? Time to find out! Written by Mo Willems: creator of the #1 New York Times bestselling, Caldecott Honor award-winning Pigeon picture books…this zany show is ready to take audiences for the ride of their lives!
---
TITLE SPONSOR:
---
Image credits:
Mo Willems and Pigeon image:  Courtesy of HarperCollins
Sesame Street: Shutterstock
Mr. Warburton Images: warburtonlabs[dot]blogspot[dot]com
Mo Willems Characters: Art © Mo Willems. ELEPHANT & PIGGIE is a trademark of The Mo Willems Studio, Inc.
Lunch Doodles logo: kennedy-center[dot]org/education/mo-willems/lunch-doodles/CDM image: Courtesy of cartoonnetworkme[dot]com/show/codename-kids-next-door
DON'T LET THE PIGEON DRIVE THE BUS! THE MUSICAL! produced through special arrangement with Music Theatre International www.MTIshows[dot]com.
Photo by: Karen Almond