Join us in the wardrobe for a magical adventure…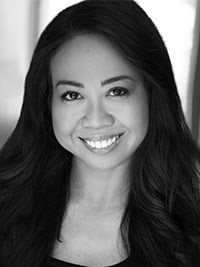 MONALISA AMIDAR**
Mrs. Beaver
Monalisa Amidar is grateful to be back with DCT. Her previous DCT work includes Last Stop On Market Street. She recently performed in shows with Elf on the Shelf Magical Holiday Journey, IMPRINT Theatreworks, and Shakespeare Dallas. Monalisa holds a B.A. in Theater from Pepperdine University and an M.A. in Arts & Humanities from UT Dallas. She is represented by the Kim Dawson Agency. Monalisa dedicates this show to Phillip and their pets, Chum, Rock and Mr. Turts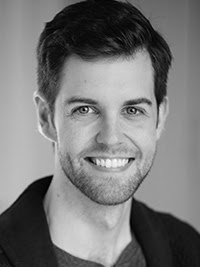 MICAH JL BROOKS
Fenris Ulf, a wolf / The White Stag / Understudy
Micah JL Brooks is excited to make his long awaited DCT debut with this special show. His selected credits include Bright Star (Jimmy Ray Dobbs), Puffs (Cedric), Jack Frost (Boreas/ Father Winter), West Side Story (Action), and Oklahoma! (Jud Fry). A huge thanks goes to DCT and everyone who is helping create safe live theater right now.
DOUGLASS BURKS*
The Professor / Father Christmas
A veteran of Dallas area theater, Mr. Burks has worked with Dallas Children's Theater for many years as an Equity actor, stage manager, sound designer, and director. He is a founding member of the nationally acclaimed Kathy Burks Theatre of Puppetry Arts and has earned the distinction of Master Puppeteer. A popular actor with DCT audiences, Doug will be remembered for his many roles on the DCT stage, which include The Giver (The Giver), Goodnight Moon (Larry the Tooth Fairy), James and the Giant Peach (Old Grasshopper), Peter Pan (Captain Hook), Young King Arthur (Merlin), The Emperor's New Clothes (the Emperor), The Mummy's Claw (Sir Nevil Blore), Jungalbook (Baloo), Holes (Mr. Sir), and Treasure Island (Long John Silver). He also portrayed the title characters in Frankenstein, The Reluctant Dragon, The Canterville Ghost, and the 2001 production of The BFG (Big Friendly Giant). Mr. Burks was a member of the first graduating class of Booker T. Washington High School for the Performing and Visual Arts in Dallas, Texas.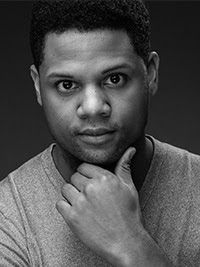 QUINTIN JONES, JR.*
Aslan, The Lion
Quintin (he/him) is so excited to be participating in his first production with DCT. He is a proud member of Actors' Equity Association. BLM
THI LE*
Lucy
Thi Le is delighted to be returning to Dallas Children's Theater for The Lion, The Witch and The Wardrobe! Her previous work includes productions with Dallas Children's Theater, Brick Road Theatre, The Firehouse Theatre, Uptown Players, and WaterTower Theatre. Thi loves creating art and having the opportunity to tell someone else's stories, and she strives to inspire others to do the same. Follow her on social media: @littleteacup37
RUDY LOPEZ
Mr. Beaver
Rudy Lopez is very excited to be making his debut with Dallas Children's Theater. Previous roles include Little Shop of Horrors (Mr. Mushnik); Bless Me, Ultima (Narciso); and Anna In The Tropics (Cheché). He would like to give the biggest thanks to his friends and family, mom, dad, and sister for always supporting him in his career.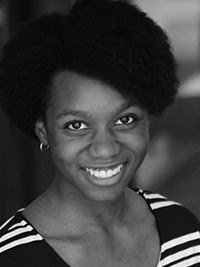 ANIA LYONS*
Susan
Ania Lyons is so happy to return to the DCT stage after Dragons Love Tacos (Blue Dragon)! She returned to LIVE THEATRE in Dallas Theater Center's A Christmas Carol (Female Swing) and Theatre Three's touring production of The Music Man (Zaneeta Shinn). Ania has also worked onstage and backstage with other DFW theaters such as Prism Movement Theatre, Uptown Players, Casa Mañana, Lyric Stage, and more. Follow her adventures @Lyons.dance543
JOHNNY LEE MOSS
The Dwarf
Johnny is honored to be back at DCT in his 2nd production of The Lion, The Witch and The Wardrobe playing The Dwarf again after being in the 2010 production. His other DCT credits include The Curse of Castle Mongrew; Young King Arthur; and Junie B. in Jingle Bells, Batman Smells! Thanks to Artie for the chance to journey to Narnia again and love to Mom always
ETHAN RODRIGUEZ-MULLINS**
Mr. Tumnus, a faun
Ethan is absolutely thrilled to be back at Dallas Children's Theater after appearing in Dragons Love Tacos (The Boy) earlier this year. He was also seen at DCT in Disney's Beauty and the Beast (LeFou) and the national tour of Diary of a Worm, a Spider & a Fly (Spider). He has music directed Godspell at CORP, Addams Family at NTPA, and Park-A-Palooza ll at Collin College. Favorite roles include: Grease (Doody) and Gypsy (Yonkers) at The Firehouse Theatre; Hello, Dolly! (Barnaby) at Garland Summer Musicals; The Yellow Boat (Benjamin) at Resolute Theatre Project; and The 25th Annual Putnam County Spelling Bee (Chip) at Collin Theatre Center. He would love to thank his friends and family for their love, support, patience, and strength.
JO-JO STEINE*
Jadis, The White Witch
Jo-Jo Steine has been waiting for years to make her DCT debut and is over the moon to be here! Her past shows include A Christmas Carol (Belle, Charitable Woman, Sister) at Dallas Theater Center, Harvey (Nurse Kelly) at WaterTower Theatre, Reykjavik (Naomi/Valerie) at Kitchen Dog Theater, and Once (Reza) at Theatre Three. Thanks Mom, Dad, and Aaron!
LEO THOMASIAN*
Peter
Leo is thrilled to make his Dallas Children's Theater debut! Credits include Spring Awakening (Melchior) at Serenbe Playhouse, Nobody Loves You (Evan/Dominic) at Horizon Theatre, Little Women (Laurie) at Contemporary Theatre of Dallas, and Rudolph the Red-Nosed Reindeer: The Musical (Rudolph) at Wishing Star Productions. Leo's band, Last Minute Alive, has made their music available across all major digital music platforms. leothomasian.com / @lastminuteleo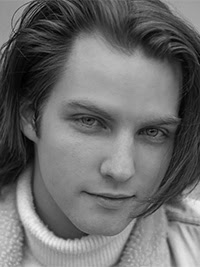 AARON VERRILL
Edmund
Aaron is very thankful to be making his DCT (and Texas) debut! He would like to thank his friends and family for their unwavering support and hopes you enjoy the show!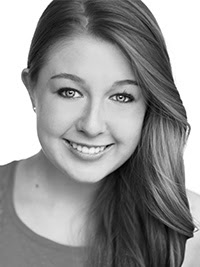 GENA LOE
Understudy: Ensemble Swing
Gena is excited to return to DCT! Her previous work on the DCT stage includes Dragons Love Tacos (Yellow Dragon), Disney's Beauty and the Beast (Babette), The Island of the Skog (Hannah), and Ella Enchanted: The Musical (Olive). She has also performed locally with in Disaster! at Uptown Players and Sister Act at MainStage Irving-Las Colinas. She would like to thank her family and friends for encouraging her to continue dancing her heart out.
---
THE LION, THE WITCH AND THE WARDROBE
Adapted by Joseph Robinette
Based on the book by C.S. Lewis
Directed by Artie Olaisen
April 3 – May 15, 2022
Ages 7 and up
One of the most celebrated books in children's literature and the #1 most requested DCT play returns to the stage to create a remarkable world of magic. Join young adventurers Peter, Susan, Edmund, and Lucy as they step through the not so ordinary wardrobe and into the mythical land of C.S. Lewis' Narnia. Facing fantastic creatures and fierce battles in the heart and on the land, the four siblings must find the courage to battle the treacherous White Witch in order to end the deadly eternal winter in the beautiful forest. Guided by the all-knowing Lion, Aslan, these discoverers learn to cast aside their own fears to find the heroes within themselves.
Sunday, April 3, 1:30PM
Sunday, April 3, 4:30PM
Saturday, April 9, 1:30PM
Saturday, April 9, 4:30PM
Sunday, April 10, 1:30PM
Saturday, April 16, 1:30PM
Saturday, April 23, 1:30PM
Sunday, April 24, 1:30PM
Saturday, April 30, 1:30PM
Sunday, May 1, 1:30PM
Saturday, May 7, 1:30PM
Saturday, May 7, 4:30PM
Sunday, May 8, 1:30PM
Saturday, May 14, 1:30PM
Saturday, May 14, 4:30PM
Sunday, May 15, 1:30PM
Sunday, May 15, 4:30PM
The Lion, the Witch and the Wardrobe photo by Karen Almond
All other photos courtesy of the actors
*Indicates member of Actors' Equity Association
**Indicates AEA membership candidate