Fascinating Facts about the C.S. Lewis classic…
Animal Land, if you were to ask a young C.S. Lewis about it, was filled with talking animals and located on the shores of India. He came up with the idea with his brother when they were children. His brother was mostly interested in India, while young C.S. Lewis cared about the animals.
When C.S. Lewis was 16, he found himself thinking about this image, and wanting to write about it. He didn't know what story to tell, but he apparently knew he would tell it someday. Thirty-five years later, he would!
Numerous rewrites and edits made the writing process for The Lion, the Witch, and the Wardrobe difficult for C.S. Lewis. He apparently did not have a story in mind when he started out, and the original drafts were very different.
Lucy Barfield, C.S. Lewis's goddaughter, was the intended first recipient of The Lion, the Witch, and the Wardrobe. In the book's dedication, Lewis jokes that at the time of writing he did not know that "girls grow quicker than books" – referencing the fact that he wrote the book for a four-year old Lucy, who was now fourteen.
Each book in the Chronicles of Narnia series stands alone, because C.S. Lewis did not know he was going to write them. Each book reads differently and although they all center around Narnia, many of them have fully new casts of characters.
---
At this time, masks are still required by our actor's union for safety reasons.
Review DCT's Health and Safety Policies and Procedures
---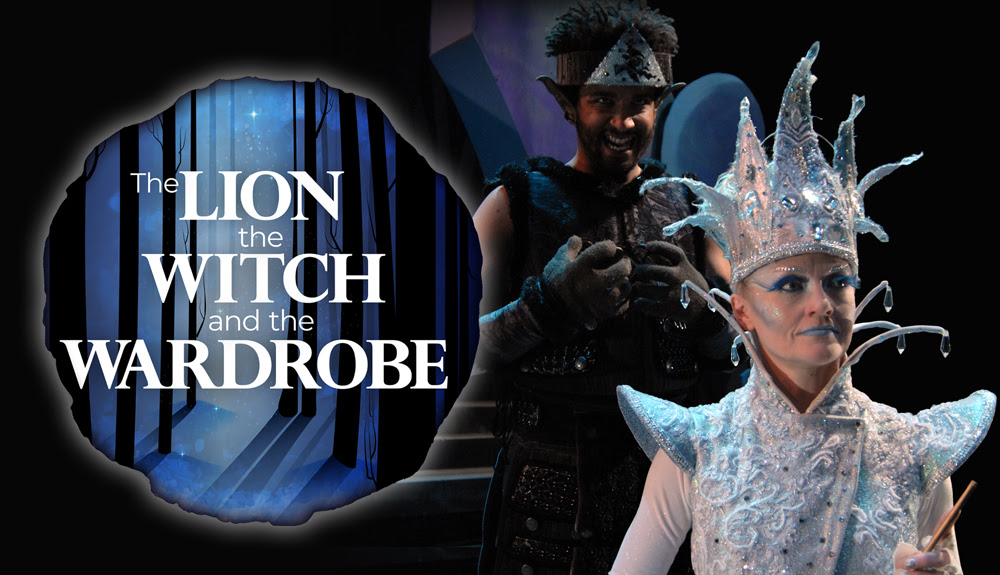 THE LION, THE WITCH AND THE WARDROBE
Adapted by Joseph Robinette
Based on the book by C.S. Lewis
Directed by Artie Olaisen
April 3 – May 15, 2022
Ages 7 and up
One of the most celebrated books in children's literature and the #1 most requested DCT play returns to the stage to create a remarkable world of magic. Join young adventurers Peter, Susan, Edmund, and Lucy as they step through the not so ordinary wardrobe and into the mythical land of C.S. Lewis' Narnia. Facing fantastic creatures and fierce battles in the heart and on the land, the four siblings must find the courage to battle the treacherous White Witch in order to end the deadly eternal winter in the beautiful forest. Guided by the all-knowing Lion, Aslan, these discoverers learn to cast aside their own fears to find the heroes within themselves.
Get your tickets as soon as you can; we're known to fill up fast…
Sunday, April 3, 1:30PM
Sunday, April 3, 4:30PM
Saturday, April 9, 1:30PM
Saturday, April 9, 4:30PM
Sunday, April 10, 1:30PM
Saturday, April 16, 1:30PM
Saturday, April 23, 1:30PM
Sunday, April 24, 1:30PM
Saturday, April 30, 1:30PM
Sunday, May 1, 1:30PM
Saturday, May 7, 1:30PM
Saturday, May 7, 4:30PM
Sunday, May 8, 1:30PM
Saturday, May 14, 1:30PM
Saturday, May 14, 4:30PM
Sunday, May 15, 1:30PM
Sunday, May 15, 4:30PM